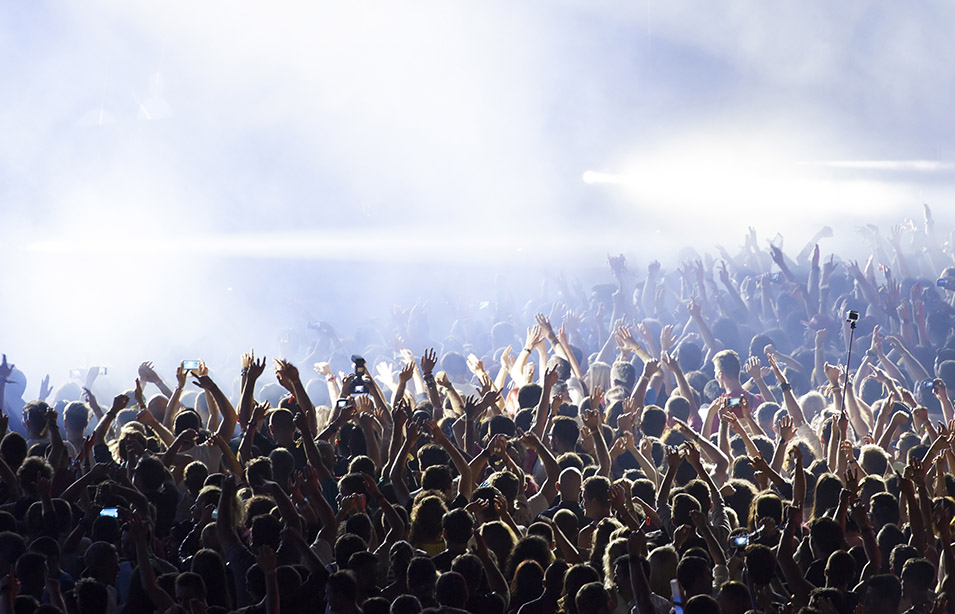 20 May

7 Ideas to Kickstart Audience Engagement

Most companies today engage in two-way communication with their customers and staff, but few do it with real intentionality. Customer feedback cards and suggestion boxes in employee break rooms are examples that managers have used for years, but expectations for convenient communication platforms have been set very high in the digital age. Here are some ideas to get you started in initiating a robust dialogue with your target audience:
Develop targeted microsites.

Your company's homepage doesn't

need

to be all things to all people. As your organization grows, mirroring that sprawl in your website can be counterproductive when it becomes unnavigable for users. Sometimes, a microsite – a

website consisting of just a few pages

–

targeted to a specific audience can increase engagement in users that might not be interested in the full plate of options on your homepage. For some, contacting your organization with complaints, praise, or suggestions, will be less overwhelming and more personable via a well-designed microsite.

Conduct man-on-the-street video interviews

. If your company is already well-known, it can definitely help to find out what people think about you. Seemingly spontaneous public interviews with ecstatic customers are a mainstay of television commercials, but with a few tweaks, they could be an important source of research. By assuring interviewees that the video will be for internal use only,

and

that you want honest (not just positive) views of your company's reputation, you can start a real dialogue with your market. Filming the interviews would allow your management team to actually see and hear your customers' words, which is crucial to developing a strategic plan grounded in reality.

Build roots in your physical community.

If your space allows it, invite residents and businesses in the neighborhood for open houses, mixers, or instructional seminars. In addition to being a good neighbor, it's an excellent chance to interact directly with potential customers. Even if you can't host these kinds of events, you and your staff can always seek out chances to do volunteer work. This is the kind of low-tech effort that benefits from some high-tech resources such as

promoting your events and service via social media

, neighborhood message boards such as Craigslist, and local bloggers.

Build roots in your digital community.

Speaking of which, the social media space provides a much wider (if less personable) platform than reaching out to your immediate geographic area. Many consumers already view a brand's official Twitter account or Facebook page as a

de facto

complaints department. To stand out from the competition, not only do you need to respond to customers' complaints, you have to address them swiftly and creatively, in order to turn a liability into an opportunity. This means that you can't just hand over digital monitoring duties to a customer service representative with no experience in

social media crisis management

– you need a specialist in the field.

Highlight your innovators.

Employee suggestion boxes tend to capture only complaints, not solutions. While it is

your

job to come up with solutions, you shouldn't be ignoring the innovative ideas that might come from the staff, either. Seek out the stars in your organization and the innovative practices they implement and recognize them in an internal newsletter or better yet, a regularly scheduled video magazine. This has the dual purpose of acknowledging the value of innovation, and disseminating best practices throughout your workforce.

Release an app that supports your brand.

Companies build consumer-facing mobile apps because it's "the thing to do" when making a splash in the digital space. Unfortunately, not all will release an app that actually

builds

their brand. If all your app aspires to be is a glorified mobile-version of your homepage, you're missing an opportunity. If you want to showcase the

fun

inherent to your brand, why not develop an addictive casual game app? If you want to highlight your brand as an authority in your field, create an app that walks users through basic tutorials. An app isn't just another box to check off on your digital strategy list; it should be something your strategy can be built around.

Prototype and beta test early and often.

Does your company solicit feedback from focus groups right before unveiling a new product or service? While that's better than not testing at all, most of the time any useful suggestions will be addressed too late to be adequately implemented. The proactive alternative is to put together a cadre of super-consumers and get them involved early in development. Their comments can save a lot of time by preventing you from pursuing ill-advised or inessential features. Better yet, this sort of ownership in the process turns your best customers into your strongest advocates in the market, as well.